Henry E. Sarnacki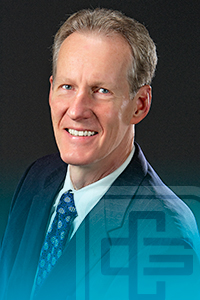 Following his clerkship with James Biernat and Lido D. Bucci, Mr. Sarnacki joined the firm of  Bucci, Biernat, Chioini, & Golski. After their departures for judgeship, he became a senior member of this office. Mr. Sarnacki's practice is comprised of several specialty areas, although he has broadly litigated numerous areas within the law. His core practice is comprised of general litigation, domestic litigation, and consumer bankruptcy matters.
Early in his career, Mr. Sarnacki encountered a need for attorneys practicing in general litigation and domestic matters to be well versed in the consumer bankruptcy code. In fact, he feels that many attorneys who lack general knowledge of the bankruptcy system and its potential interplay in the areas of domestic and civil litigation, may consistently be selling their client's short of their potential legal rights and/or remedial outlets. For over two decades Mr. Sarnacki has successfully represented thousands of clients in bankruptcy matters and related matters and has become a leader in the industry. He is consistently retained to clean up the mess left behind by ineffective counsel and does so zealously.
In the last decade there has been a considerable flooding of the legal market of attorneys who claim to be consumer bankruptcy experts, many of whom who fall far short of that claim. Mr. Sarnacki is an avid advocate for hiring counsel that do not perform bulk legal services and that have stood the test of time and practiced in this area of law before the recent economic downturn. He holds himself out as the last of a dying breed of true litigators and is known for passionately advocating on behalf of their clients.
In addition to his considerable experience in consumer bankruptcy matters, Mr. Sarnacki maintains a consistent practice representing his clients in complex divorce and custody matters, probate matters, personal injury, and general practice.  
Areas of Practice: Bankruptcy, Personal Injury Litigation, Civil Litigation, Probate & Estates, Domestic Litigation (Divorce, Custody, Paternity, Support, Parenting Time, Business Evaluation), and Real Estate Matters.
Education/Professional Background: Michigan State University (B.A., Pre-Law – cum laude); Detroit College of Law (Juris Doctor, 1980).
Admission: State Bar of Michigan, admitted to practice 1981; United States Federal Court, Eastern District, admitted 1981, U.S. District Court, Western District, admitted 1987; and Supreme Court of the United States, admitted in 1988.
Memberships/Affiliations:
Macomb County Bar Association (Member, 1981 – present; Chairperson, Lawyer Referral Committee; Recipient of Extraordinary Service Award, 1994)
National Association of Consumer Bankruptcy Attorneys (Member 2009-present); attended the National Convention, Chicago, IL 2009)
Consumer Bankruptcy Association of the Eastern District of Michigan (Member, 2009-present)
Achievements:
Argued numerous cases before the Michigan Court of Appeals, Michigan Supreme Court, U.S. District Court for the Eastern and Western Districts, and the U.S. Court of Appeals for the Sixth Circuit
Successfully represented client in landmark Michigan Supreme Court custody case, Fletcher v. Fletcher, 447 Mich. 871 (1994)